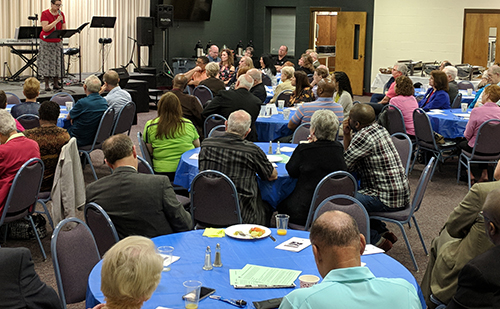 Four Seasons is the Raytown Christian Church's Senior Ministry. This active group meets on the second and fourth Thursdays in the Inspiration Center at RCC.
Every meeting is filled with fellowship, entertainment, and a catered lunch.
In addition, Four Seasons take to the road several times a year for "field trips" to plays, ball games, concerts, and more.
Membership and attendance is open to everyone.