Sundays at 9:00 and 10:30
Join the Zoom Worship Watch Party!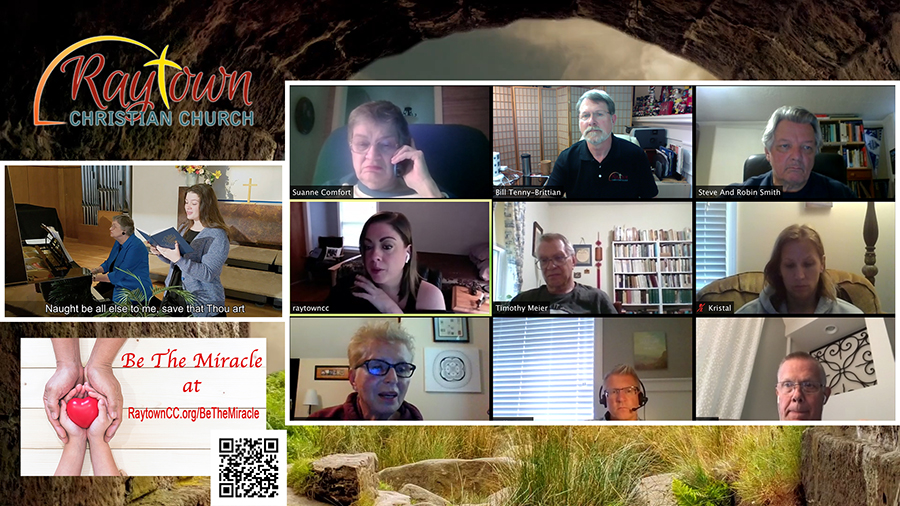 Join us for a community experience this Sunday at 9:00 and 10:30.
To join with Zoom, Click Here
To make the most of the Worship Watch Party, click here for a quick video.
Download This Week's Sermon Worksheet here:
09-20 SermonWorksheet

Church Chat!
Support Raytown Ministries
Help us continue our ministry: Be the Miracle!
This Week's Text and Theme
Text:  Matthew 10:5–8
Theme: The popularity of "the devil" in our culture rises and wanes with marketing and Hollywood. Currently, the Netflix show Lucifer paints the devil as a worldly, self-absorbed, and yet somehow charming police consultant. Back in the day, Hormel turned the shadowy figure into a red-tailed caricature for their Deviled Ham. And the comedian Flip Wilson assured us that "The devil made me do it." Of course, there's the other side of the devil in movies like The Exorcism of Emily Rose and Legend where Satan is pretty scary and a lot creepy. But a real devil? That seems just so … childish. Unless, of course, it isn't. What If … Jesus really meant what he said about the demonic?

Download This Week's Sermon Resources
Classic Worship Resources
Thanks to Suanne Comfort, Music Director,
Peter Schilling, Vocalist
Soul'd Out Worship Resources
Music by One Desire
Julie Steele, Worship Director
Jeff Steele, Band Leader